Alucol Accomplishes Anodizing the Iconic Bunkertoren in Eindhoven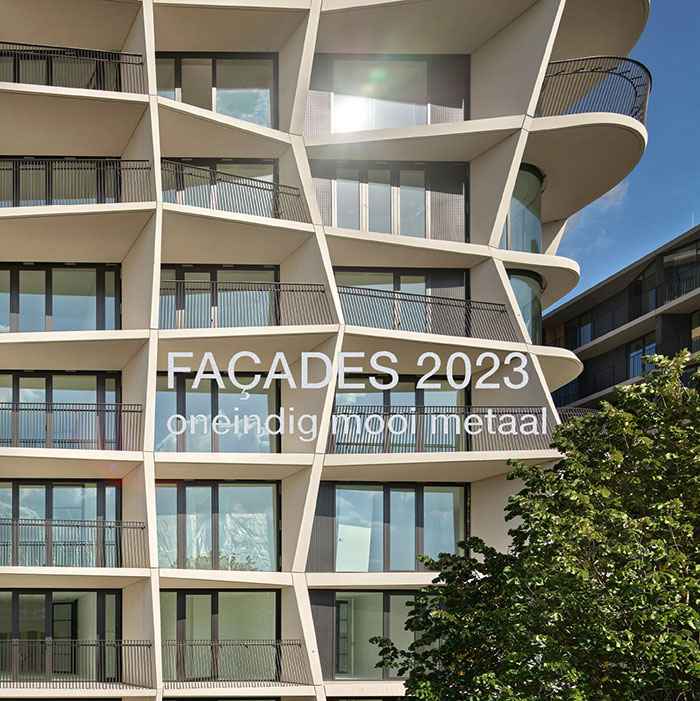 Alucol is proud to announce that we had the privilege of contributing to the redevelopment of an Eindhoven icon: The Bunkertoren. The student center De Bunker, a staple in Eindhoven since the 1960s, has undergone a remarkable transformation thanks to the efforts of the architectural firm Powerhouse Company.
Powerhouse Company has added a 100-meter high residential tower to the original design, paying homage to the building's historic architecture. The addition provides space for residences, an office, and a grand café.
In seeking similarities in shape, material, and color with the existing building, the architect chose to replace the original untreated aluminium window frames with anodized window profiles. The choice of the color Colinal C34 dark bronze, beautifully complementing the wood and natural stone in the facades, reflects this vision.
Alucol had the honor of anodizing and coloring 15,000 m2 of these carefully selected window profiles for the Bunkertoren.
This remarkable project was realized in close collaboration with our customer, system house Hueck Aluminium Profieltechniek BV, and facade builder De Groot & Visser BV. The outcome of our efforts can be found in the publication Façades 2023 by the VMRG, specifically on page 142. You can view this publication here: www.digitaalpubliceren.com/facades2023
At Alucol, we are incredibly proud to be a part of this monumental project that breathes new life into one of the most recognizable and beloved buildings in Eindhoven. We look forward to future projects where we can apply our expertise in anodizing to bring even more impressive buildings to life.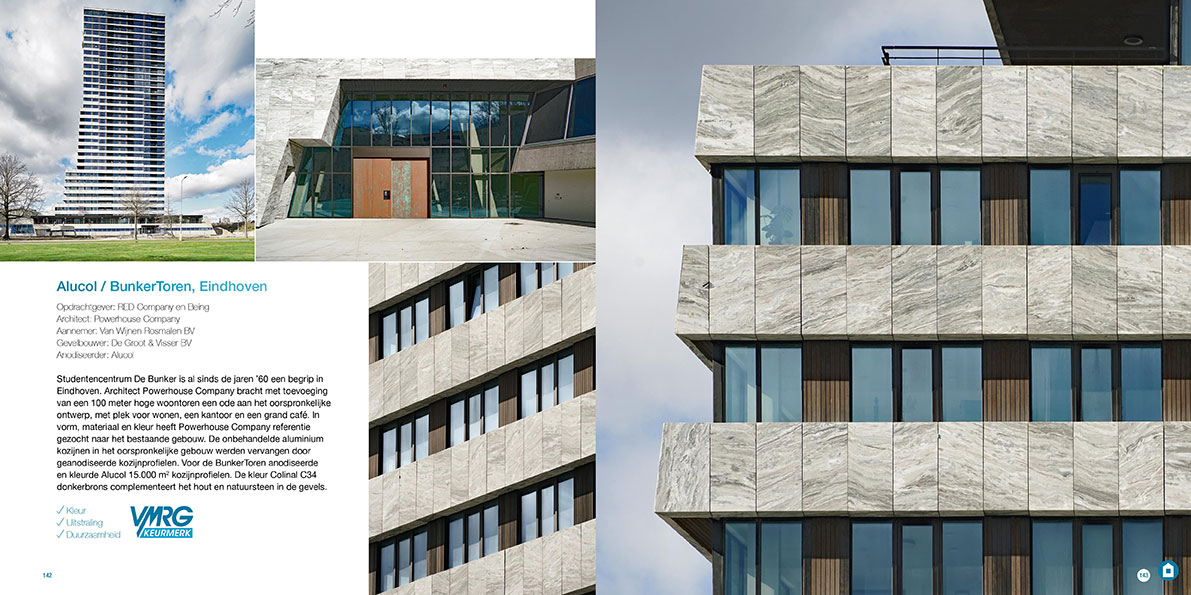 Back to overview