Aluminium colours
Alucol specialises in colour anodising. Colour anodising is a complex process that requires knowledge, experience and the correct engineering of the colouring bath. The process parameters are strictly controlled during the colouring process. Any small deviation in temperature, current density or chemical composition of the fluid will immediately cause colour differences in the aluminium products.
Please see below for available colours.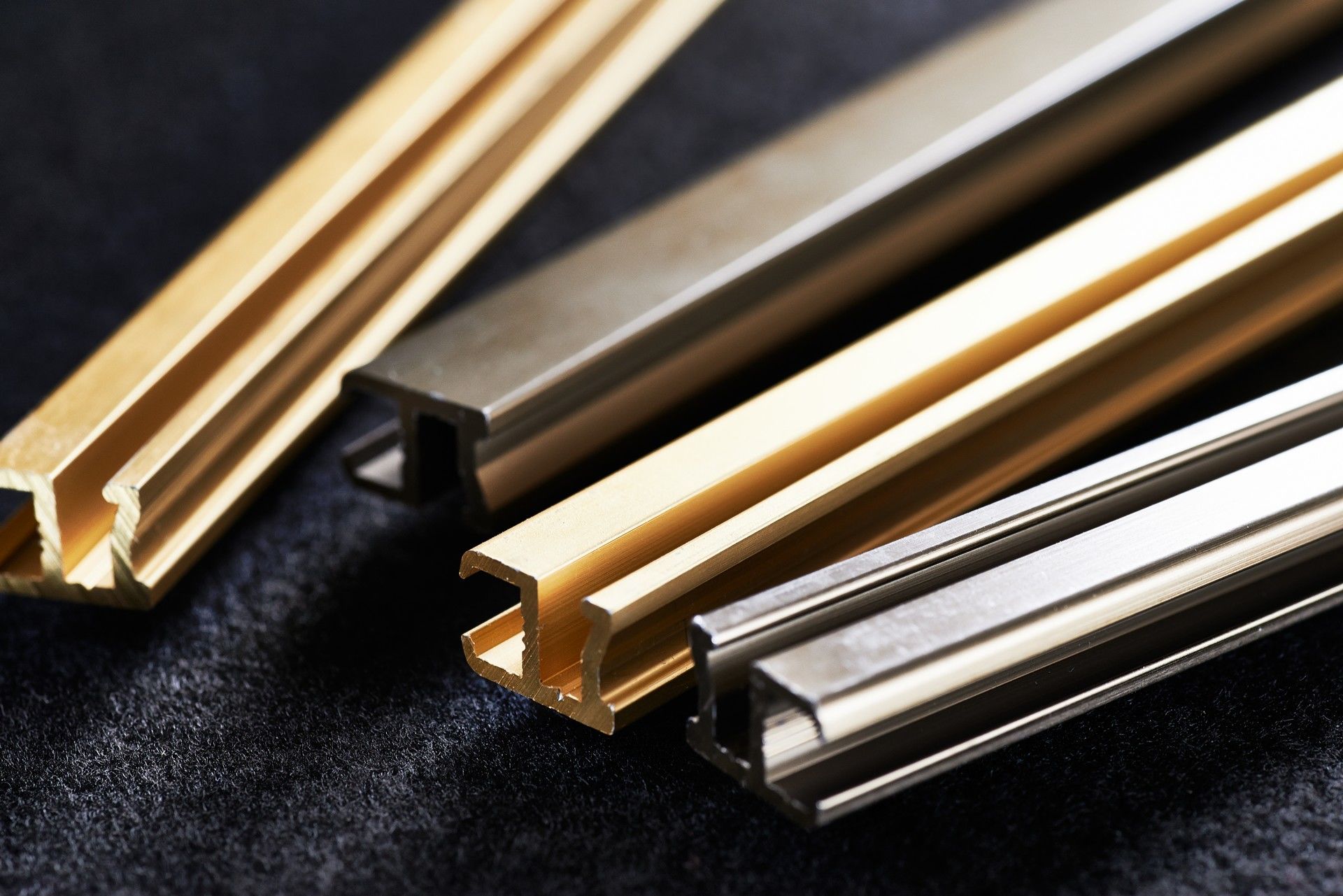 The Alucol colour palette
Alucol specializes in anodising with colour (colour anodising). Alucol offers two colour palettes for this purpose:
Alucol colours
Sandalor colours
Naturel
EV1
Titanium
A2
Champagne
GA1
Gold
EV2
EV3
Colinal
C31
C32
C33
C34
C35
Sandalor® Gold
S120-0
S120-1
S120-2
S120-3
S120-4
Sandalor® Olive yellow
S100-0
S100-1
S100-2
S100-3
S100-4
Sandalor® Red
S140-0
S140-1
S140-2
S140-3
S140-4
Sandalor® Blue
S150-0
S150-1
S150-2
S150-3
S150-4
Sandalor® Turquoise
S160-0
S160-1
S160-2
S160-3
S160-4
Request quote
Alucol colours
Alucol has its own high-quality colour palette, consisting of five bronze and three gold shades. These processes can be combined with various pre-treatments. With our configurator you can create your own surface by combining the respective colour shade with the desired pre-treatment. You will immediately see the desired result!
Take a look at our completed projects and let yourself be inspired. Or contact us for a non-binding consultation regarding colour and surface.
Sandalor® colours: Colour variety in facade construction
In addition to the Alucol colours, we also offer the wide Sandalor® colour range. Alucol is the exclusive licensee for anodising with Sandalor® colours in the Benelux. These colours have been available since 2019 for the Netherlands, Belgium and Luxembourg. The colour palette of Sandalor® includes 25 colours ranging from warm gold to deep red and night blue. The Sandalor® colours have been specially developed for architecture, for the completion of facades: weather-resistant, colourfast and lightfast.
The use of these special colours for complete facades, or as deliberately set building accents, guarantees an enchanting play of light. Configure the 25 Sandalor® colours with the desired pre-treatment directly in our web configurator to create your individual surface.
Are you interested in using Sandalor® colours in your design or would you like more information? Please contact us for further information. We will be happy to inspire you!