Pre-treatment
Pre-treatment largely determines the finish (look) of the aluminium. Alucol offers the main pre- treatments. Multiple combinations of chemical and mechanical pre-treatment options are available. You can customise your own finish using our Configurator tool.
After pre-treatment, the aluminium is always anodised and (optionally) coloured.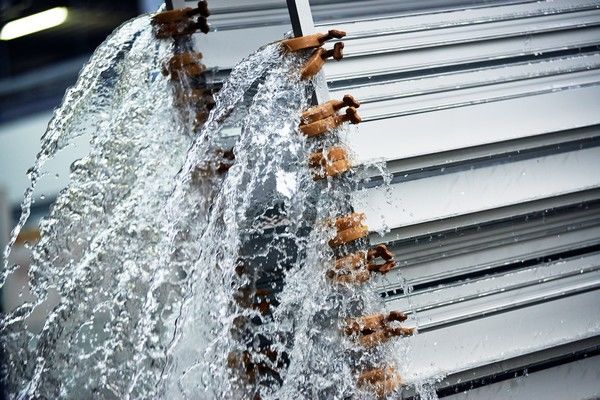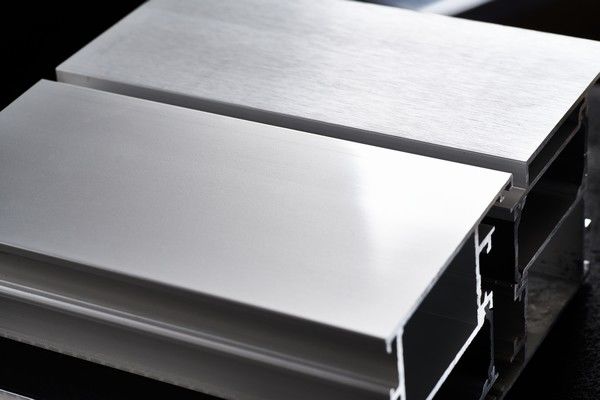 Chemical Pre-treatment
The standard pre-treatment of raw aluminium is known as 'chemically etching'. This chemical pre-treatment removes any irregularities from the aluminium surface and gives a matte, smooth finish.
The die-lines resulting from the extrusion process cannot be completely removed using chemically etching. With mechanical pre-treatment, you do achieve this effect.
Mechanical Pre-treatment
A variety of mechanical pre-treatment techniques can be applied together alongside, or instead of, chemical pre-treatment.
Grinding
Grinding in combination with etching ensures a surface that is free from die- lines. This pre-treatment is usually applied in a high-end market.
Grinding can also be used as a finish and gives a rough 'scratch mark' structure.
Brushing / Cross Brushing
Brushing is mainly used to apply fine or slightly coarser scratch marks in the aluminium, giving an RVS-look (Inox) or cross look.
Polishing
Polishing is applied to achieve a satin gloss finish. The degree of reflection can be influenced by the thickness of the anodic layer. Please note that high gloss is not possible using polishing in combination with anodising.
Dimensions
Alucol can apply mechanical pre-treatment to products with a maximum dimension of 7,000 x 1,200 mm [L x W]. Chemical pre-treatment is possible up to as much as 22 metres